Recommendation: Use anticipatory guidance to conscientiously prepare your audience for upcoming developments that could shock and scare them. The aim of your communication should be to harness their fear proactively, rather than try to inflame or squelch it.
Anticipatory what?
Anticipatory guidance is about preparing people in advance for potential crises or upheavals in order to reduce negative responses to change such as stress and burnout. By providing a look at upcoming events, people are given a benchmark to acclimatize to both practically and emotionally, adjusting expectations, actions or routines accordingly.
It is closely tied with emotional rehearsal, used in psychotherapy to overcome anxiety and phobias and in cases of anticipated bereavement to help people prepare emotionally and practically for expected loss.
Both are key given the significant upheavals the coronavirus pandemic continues to thrust upon people's lives, and particularly given its novelty and the subsequent lack of existing, clear procedures for people to follow.
When you should use it
Use anticipatory guidance particularly when communicating about one of the below three subjections:
When priming people for an anticipated emotionally difficult outcome - one that could elicit grief, loss, or a confirmation that the world is not imminently going back to normal
When priming people for news they will likely not appreciate - such as an extension of lockdown, or an anticipated rise in death toll as lockdown restrictions ease
When priming people for new directives  - such as new physical distance rules they must follow
What's the benefit of conveying this?
Using anticipatory guidance should increase the likelihood that people react to your message as you'd like - whether that is by coping better mentally with unwelcome information or by being more inclined to follow your directives.
We can use rehearsal to reprogram our emotional responses to things like fear and anxiety, and by informing your audience of potentially worrisome news, you allow them to prepare emotionally for what is to come. In a psychotherapy example:
A person with a germ phobia (the irony) would first endure in-vitro exposure - whereby they vividly imagine a threatening situation, such as touching a doorknob in a public place. Once the visualization arouses anxiety, the person practices their relaxation methods while visualizing themselves touching the knob. The mental rehearsal generalizes to real life situations, providing a sense of mastery even before actual doorknobs are tackled.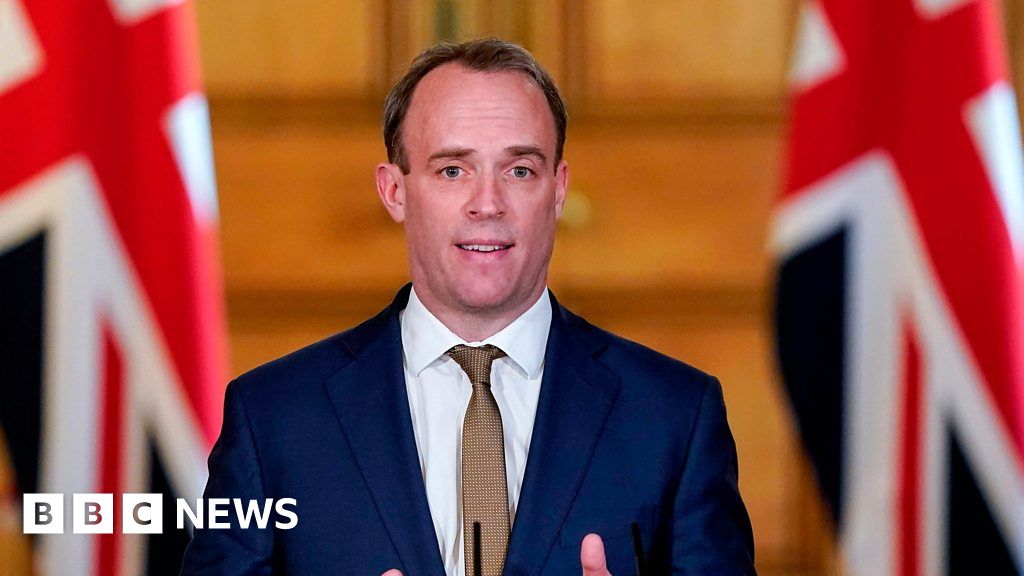 Providing anticipatory information for new directives also allows for anticipatory behavioral shifts, which in this case could be adherence to and execution of physical distance directives. Mental rehearsal is so powerful it improves performance even without being enacted physically, such as in performance psychology where visualization of athletic performance can facilitate performance in real time conditions. Providing information  in advance also allows people to take practical steps to prepare for upcoming directive changes, assisting in preventing them becoming overwhelmed.
And in fighting off the scourge of misinformation, offence is the best form of defence. It is preferable for people to be armed with the correct information in advance, rather than your facts and directives having to compete with incorrect ones in peoples' minds.
What should I say
Communicate your anticipatory guidance as with your other communications:
Be clear, so your audience understands new directives and their implications. New Zealand's Director-General of Health has been credited with clear communications leading to high level of lockdown compliance. As Sarah Robson, a senior journalist at Radio New Zealand said:
"From the outset he has carefully and calmly communicated many complex health issues around Covid-19 paving the way for government decisions… Because he had clearly communicated the trajectory we were on in terms of the increase in the number of cases, when Jacinda Ardern said we were going into lockdown, people understood why."
Repeat the important information such as new directives so they can get used to it
Avoid over reassurance, so that people know the stakes. This article on SARS communication recommends erring on the alarming side, noting the single most important risk communication recommendation during an evolving crisis is to avoid over reassurance.
German Chancellor Angela Merkel demonstrated this last Thursday. While announcing a gradual easing of lockdown rules, with small businesses and schools set to reopen, she reiterated the need for continued vigilance in physical distancing, with renewed lockdown a clear potential consequence for non-compliance. As The Guardian reported:
"The infection is under control to the extent that it is not climbing exponentially any more," she said. But a "rasheasing" of the restrictions was in danger of unleashing the "unknown", she warned.
Acknowledging the plight of many people, including artists, single parents and restaurant managers, Merkel said Germans should not be "lulled into a false sense of security". If the infection rate began to rise – which would first be visible in the statistics in two weeks' time – "a new shutdown would be unavoidable" and that had to be prevented for the sake of the economy, she said.
Wherever possible, root your guidance and what is at stake in stories and real world examples to ensure they resonate
The last word
There is no means of avoiding communicating stress-inducing facts and potentially unwelcome directives during this time of great upheaval. However by utilising anticipatory guidance, you empower your audience to actively evoke the very emotions they dislike in a slightly more controlled, removed environment, making them more able to prepare and shift their emotional state to one of positive coping.